JOIN US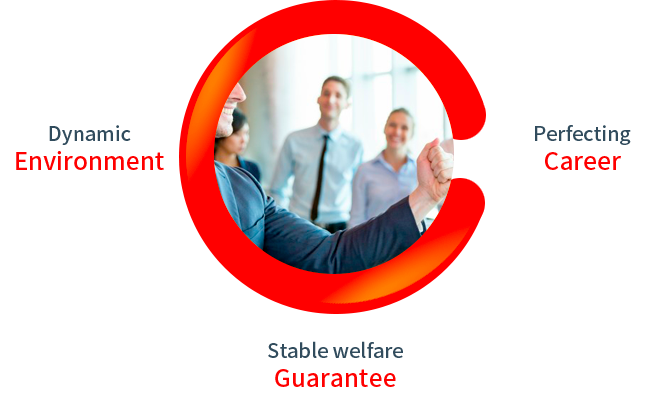 Traumark values the employees' development, and creates a mutual-respect, public and friendly atmosphere for employees. So every employee is given his own duty and opportunity of cultivating potential abilities, raising self-cultivation through series regular and scientific trainings.
Career
Traumark insists on responsibility and equality, and tries the best to provide proper position for every employer, cultivates excellent and loyal employees through internal recruitment.
Welfare
Each employee is treated as families and given stable welfare treatment by Traumark. Traumark meets employees' different requirements and provides support for employees' career development. Traumark is regarded as a big family by its employees because of stable development, satisfying security, active environment, which each employee can fully struggle, create and share with development and success experiences together.